Personalized delivery with advanced technology that modernizes immigration services and programs. This is the core of Fragomen Connect.
The Challenge
Leading immigration services firm Fragomen turned to Third & Grove when they needed a custom self-service portal for clients to access the company's treasure trove of valuable, immigration-related knowledge and check the progress of individual immigration cases.
Our Approach
We connected Fragomen's Drupal site with a custom, gated, self-service system so that clients can log in from the main website to check task status and gain access to a variety of immigration topics, making the immigration process more automated and efficient.
The Technology
Drupal was chosen because of its tremendous capability as a platform for structured content and outstanding support for granular permissions. Features include a single sign-on done with SAML tokens from another system and through a login box on a custom API; integration of a permissions system with the client's custom API; and single-click sign on to the client's external system.
The Result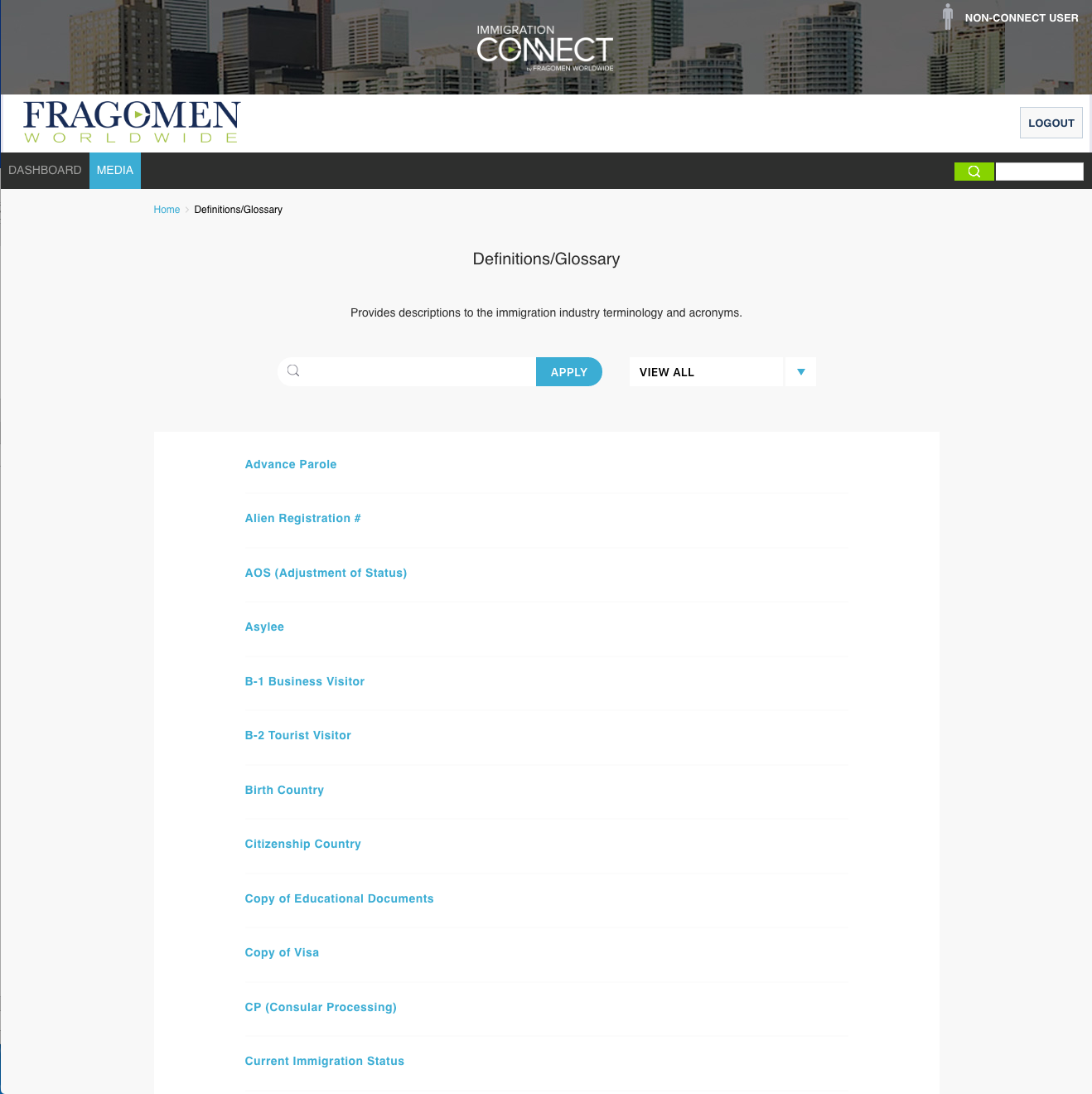 Fragomen clients can now enjoy an innovative and modern self-service portal where they can check the progress and status of projects, and also access Fragomen's vast body of knowledge on key immigration topics.